ABOUT PACHIS
ESCAPE SUITES
Pachis Escape Suites consist of 5 suites and 1 apartment that can accommodate 3 to 5 persons, deppending on the one you will choose.
​Deluxe Junior Suite – up to 3 persons​
Junior Suite with Pool View – up to 4 persons
Deluxe Suite – up to 4 persons
Junior Suite with Sea View – up to 5 persons
Apartment with Sea View – up to 5 persons
Deluxe suite with Sea View up to 4 persons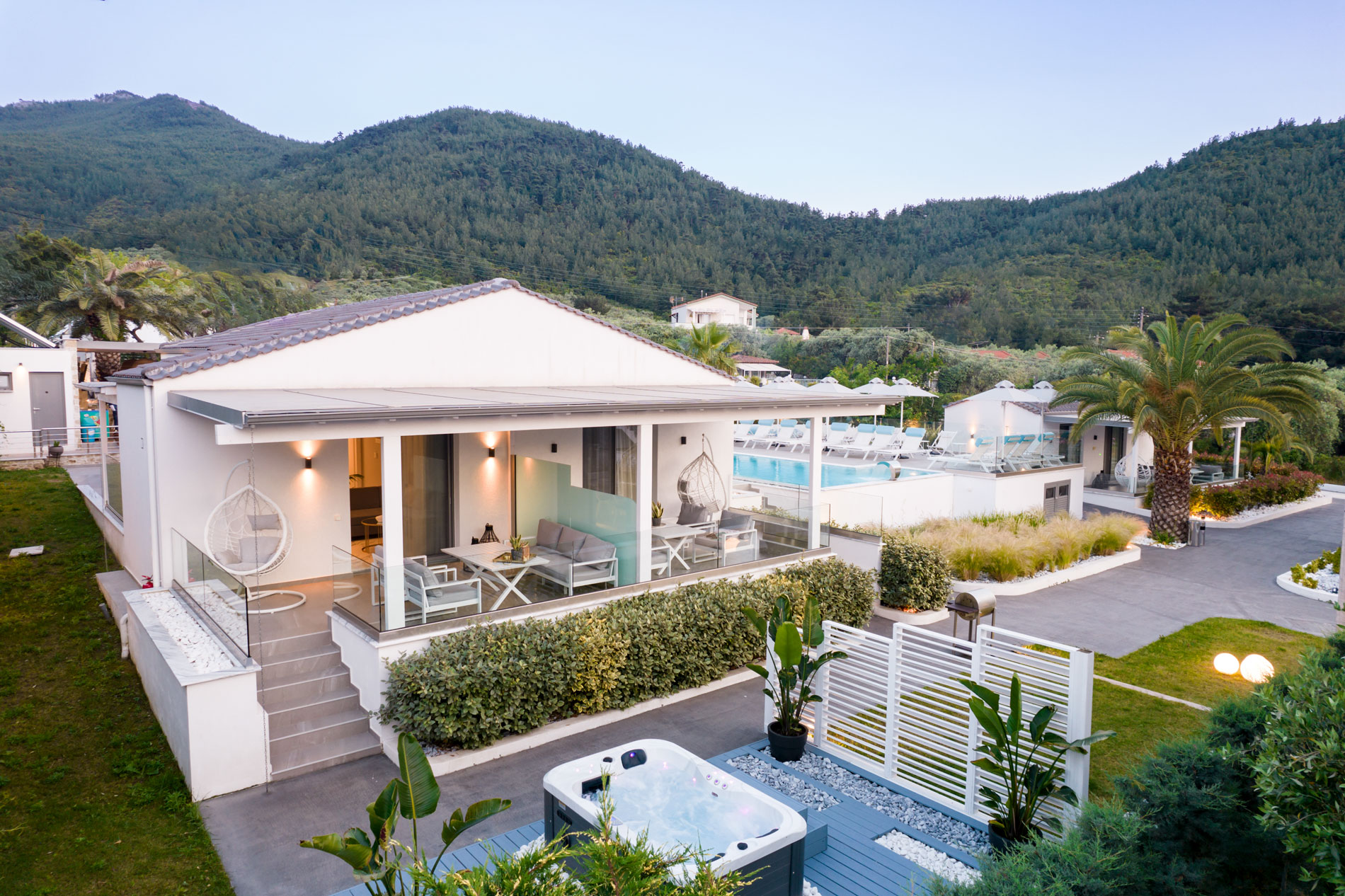 Pool

TV

Air Conditioning

Dining room

Living room

Balcony with a view

Fully equipped kitchen

Refrigerator

Towels

Toiletries

Hairdryer

Barbeque

Free parking space

Private jacuzzi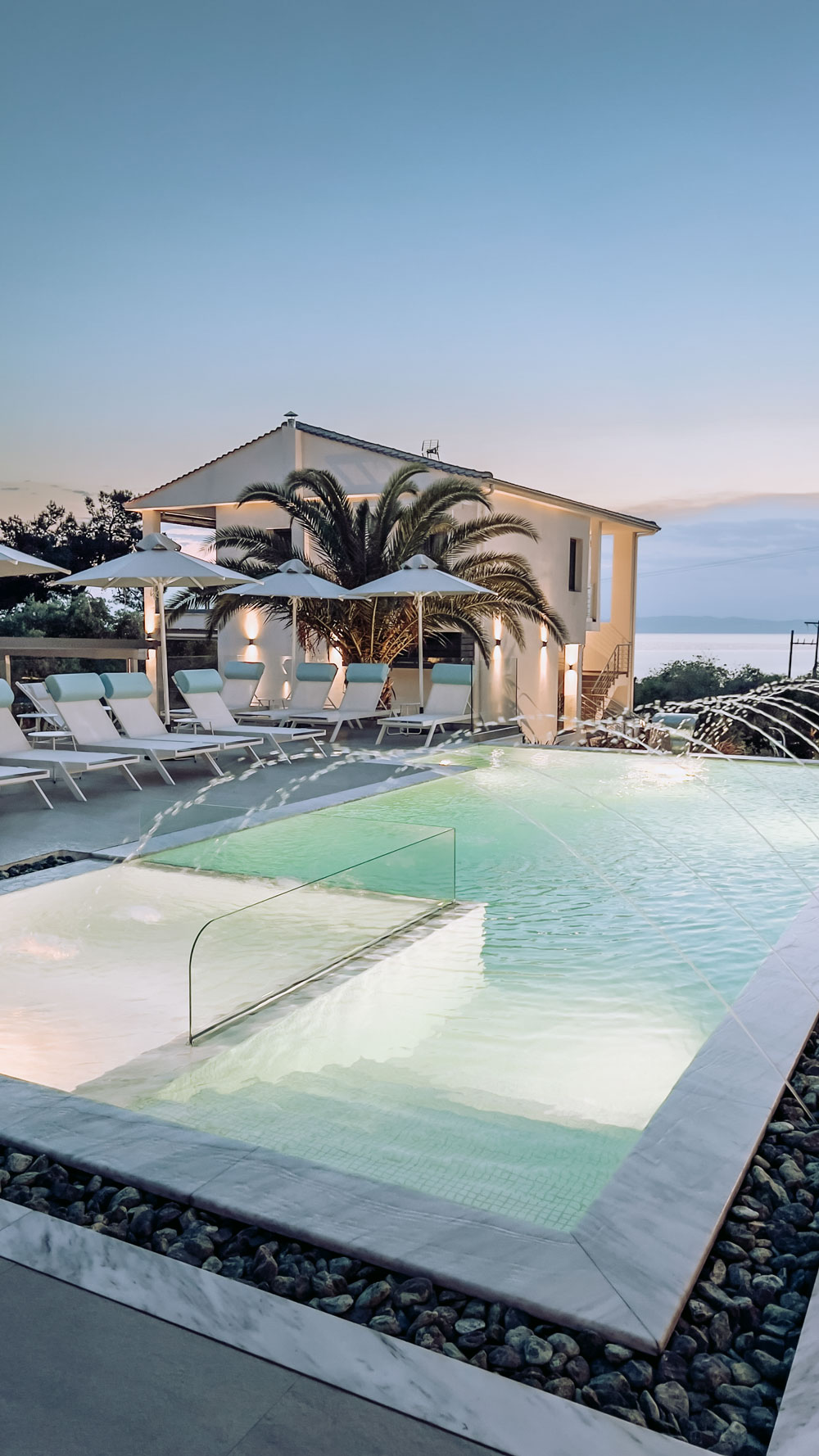 The building complex of tourist apartments Pachis Escape Suites is a composition of individual buildings, which perform aesthetically a single whole with new, special features. Basic inspiration was a variety of summer and natural elements.
Every one apartment draws the design behind its themes from one different element, each time giving a unique experience to user.
Thus, the sun, the olive tree, the sand, the sea lend their characteristics in design, offering materiality, texture, color, form and special architectural style.​
The goal of the design was to create spaces that exude a sense of calm, combined with stimuli of the respective subject matter, in order to offer to the visitor the ultimate sense of summer mood.
The buildings that house the apartments are organized around the main space – heart of the composition – the pool, giving easy access to it. The orientation of buildings and expansions is carried out in such a way that all have a view to the sea ​​front while maintaining their privacy.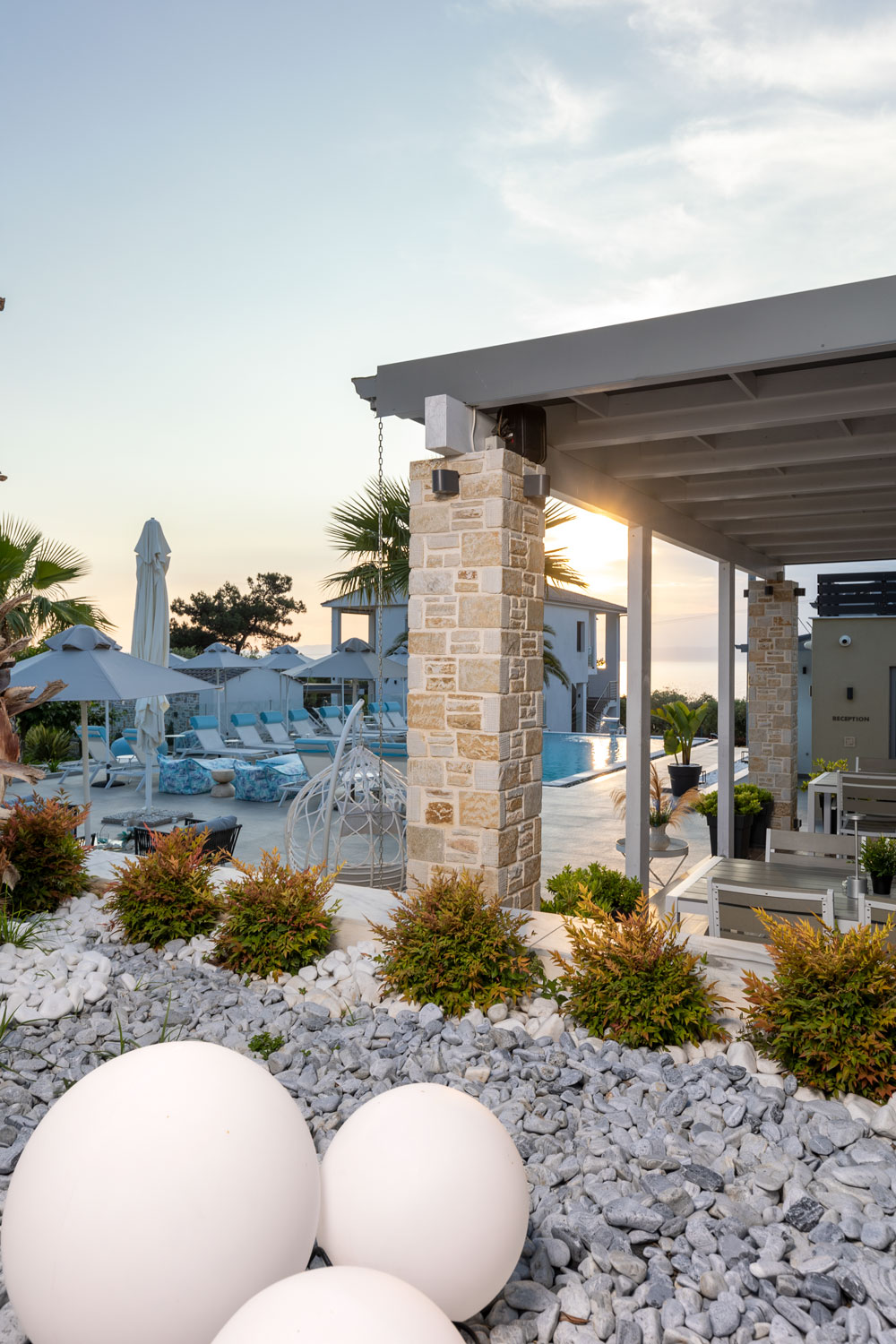 Nested in attractive surroundings,  Pachis escape suites are built just 200m from the crystal azure waters of Pachis Beach and very close to Glifoneri beach,  picturesque pine tree gulf.
Our distance from the port of Limenas is 7.5km and 5km  from the port of Skala Prinos. Super markets, bakeries, pharmacy, taverns and beach bars are very close to our suites.