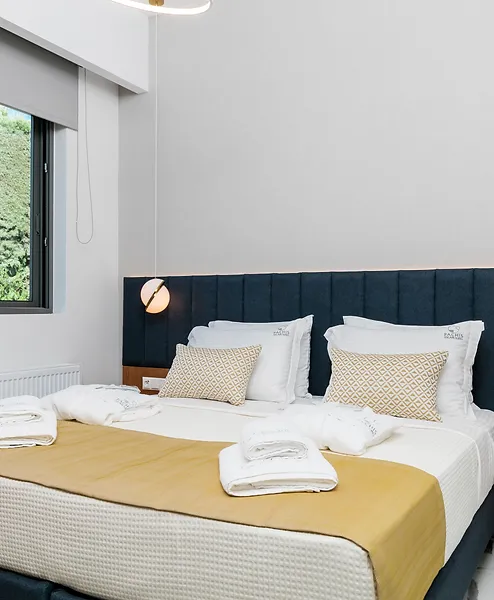 This spacious accommodation is designed to provide guests with a perfect place to relax and experience the unhurried pace of island life. The combination of available space and deluxe amenities of the two bedroom apartment is truly awe-inspiring.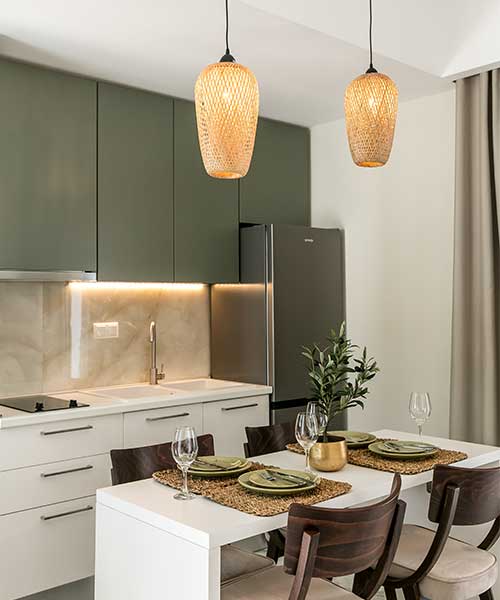 Bright spaces enhanced with the warmth of wood and stone are perfectly complemented by exquisite decorative details to give off the laid-back ambiance.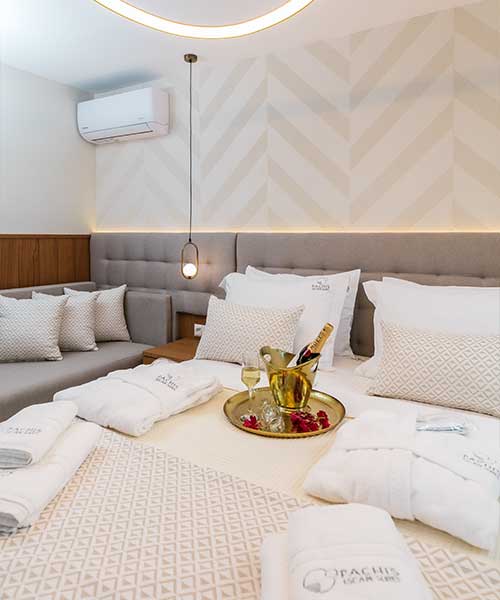 The apartment opens to a  spacious patio area, set up with a swimming pool of clear turquoise waters and sun-loungers, and a barbeque spot, overlooking the expanse of the cobalt blue Aegean archipelago.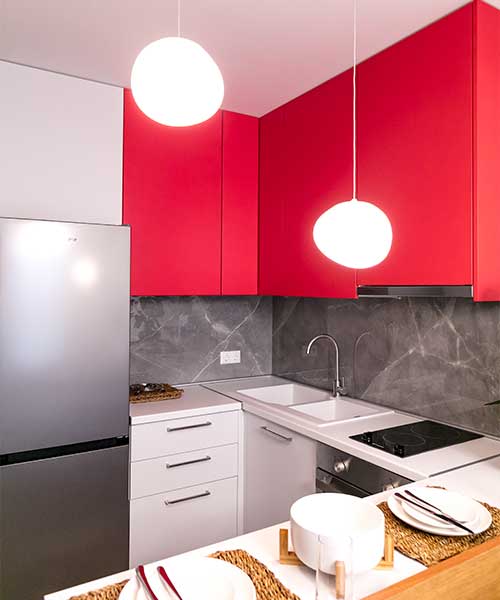 Pachis escape suites features six apartments for guests seeking a retreat of luxury island living. Providing ample space and total privacy, the apartments are surrounded by natural rockery and indigenous island plants. Huge verandas border buildings, commanding breathtaking views spanning the serene magnificence of the Aegean.
Elegant aesthetics characterize exceptional living areas where influences are essentially Thassos. These are reflected in the rich fabrics and upscale comforts. While, beautifully tiled bathrooms are resplendent, offering a haven for ultimate pampering and a cocooning experience.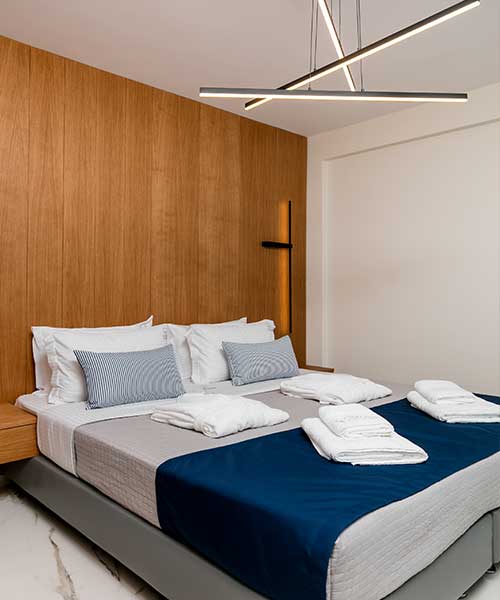 Our hotel offers you stylish bedrooms, each with its unique character and configuration, modern and luxurious bathrooms, a fully equipped kitchen with a cozy dining area, private verandas with spectacular views, and a modern sitting area with comfortable furnishings.